Before we decided to move to Kuala Lumpur, we did do a lot of research. One of it is the living cost in Kuala Lumpur. I search thru Google and found some websites that is writing about the living cost.
Here is some updates from what I have to pay in average per month, while living in Kuala Lumpur :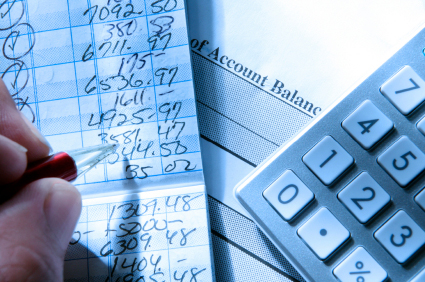 personal finance - funtimeguids prop
Rental Fee
The rental fee is very various, and depend on the area that we choose. If you are about to choose a nice Condo in KL nearby the KLCC area or Mont Kiara area, it will be around RM 2,500 to RM 4,000.
Damansara, where I live now, the Condo Rent slightly cheaper than all of that area, around RM 2,000 to RM 3,500, but still it depends on the type of the condo itself, fully furnished, partly furnished or non furnished.
Electricity
The average bills that I paid is around RM 200 - RM 300 per month. Electricity usage in this country is still subsidized by the government. The biggest contributor for my electricity bill is the water heater, kettle and the vacuum cleaner. If using the dryer it will cost you more.
Water
The water bill is very cheap, the highest that I paid is RM 50 for 2 months bill. So, it is only around RM 25 per month. This water usage also still subsidized by the government, even in some area, the government do not charge for the water.
Internet
This service is the one that I loved the most, RM 150 for an unlimited services internet 24 hours using wifi, with a very fast and good connection. I never had this kind of connection before in Jakarta. I use the services from TM, the UNIFI one. Actually Unifi is a package of internet connection, phone and tv cable. But the internet is the best, the channel of the TV cable is not that much.
TV Cable
TV Cable provider here is monopoly by Astro company. I just tried Astro this month, so I don't have the exact information about it. The rate that you have to pay is depend on the channel that you subscribe. Go to Astro
.
Mobile Phone
This one is also very cheap. Me and My husband only spend RM 100 for both of our Blackberry, RM 50 each. So the complete Blackberry Services is RM 25, and the rest is for the calling purpose. There are lots of providers here, such as Digi, Celcom, Maxis, U-Mobile and Tune Card.
Groceries
This one must be different for each person. For my little family I usually spend around RM 500 - RM 600 for monthly groceries shopping. Please note that I am still buying the expensive milk for my son, the Pediasure 1.9 kg here is RM 160 something, so the rest is for family purpose. Other than that, I still spend around RM 150 for weekly groceries, contains of fruit, fish and vegetables.
Parking and Toll Fee
In some area like KLCC or the heart of Kuala Lumpur, the parking fee is very expensive. RM 4 hourly !! I, once paid RM 22 only for parking..Hahaha.. But like Damansara area, RM 2 for the first 4 hours Totally different right.
Then the toll fee is still reasonable, RM 1 - RM 2,5. Sometimes the toll gave discount for the public holiday.
Petrol
Here the petrol price is controlled by the government, also still subsidized. The retail price for RON 97 is RM 2.60 per liter and the one that being subsidized RON 95 is RM 1.90 per liter. For my Petrol expense, I usually paid around RM 250 per month.
I think that's all that you need to know about the living cost in Kuala Lumpur. I may add some details if you needed more.